Have just built two shopping carts using Woo and WordPress, Fluke Ireland and Arc Flash.ie, here are some of my thoughts. There are a lot of factors that you need to consider before jumping into the bandwagon of running an online store. Some factors have more weight and impact than others. For instance, the platform which you choose to run your store from is very vital. The eCommerce platform that you choose can either simplify your efforts or limit your success.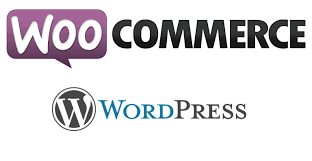 Over the recent past, a number of eCommerce platforms have come up—some with better features and functionalities than others. One of the considerably young platforms but with high development potentials is WooCommerce.
What is WooCommerce?
By definition, WooCommerce can be described as a free and open eCommerce plugin for WordPress Content Management System (CMS). Currently, WordPress is the most popular CMS globally—its secrete being usability and effectiveness. Put simply, WordPress is very easy to manage and is considered as a perfect choice for non-technical users. It is this CMS that WooCommerce uses as a framework and further adds shopping cart facilities. Consequently, users get a wonderful CMS and all the basic tools that they may need to start selling online.
What is good about Using WooCommerce for Shopping Websites?
It is free: one great attribute of WooCommerce is the fact that it is absolutely free to use. You won't incur anything to start using it. Additionally, you are not limited on the type and the quantity of products that you can sell. Although there are certain extensions that may require you to pay, they are cheaper when compared to extensions from other platforms.
It is easy to manage: WooCommerce platform is very light and simple to install. It is seamlessly customised to WordPress and you won't require any prior experience to work with it. According to most reviewers, it is probably one of the easiest eCommerce carts to start in the entire industry. Most of the tasks such as adding products, controlling your inventory, generating coupon codes among others are straightforward and very institutive, so you will simply start selling your products immediately.
Design: WooCommerce has virtually all the tools that you will need to create a superb storefront look. You will not only get access to simple user-friendly templates but also full access to the source code to unlimited design customisation options. There are over 2000 different WordPress themes that you can download, change their pre-set CSS colours and styles, tweak their codes, and experiment with other special features. Additionally, this versatile platform is compatible with numerous already existing templates that you can easily adopt depending on your preferences.
It is Flexible: It provides you with the liberty to categorise your products and give their prices and other independent attributes. Moreover, WooCommerce stores provide physical, virtual and downloadable as well as affiliate products.
Professionalism: WooCommerce platform also provide you with the opportunity to control your order tracking and client engagement tools, allowing your clients and other website users to view open orders, apply for discount codes, update their delivery status, and set up taxes.
The community factor: the WordPress community boasts of millions of users who are ready to provide you with the needed advice whenever you have any problem related WooCommerce installation.
What is not so good about Using WooCommerce for Shopping Websites?
Limited Features: though WooCommerce is endowed with all the basic eCommerce features, it lacks certain vital functionalities such as multiple currencies and languages, product variants, multi-store among others. This makes it more suited for small startup stores that are focused at implementing small scale shops. Being a light platform, WooCommerce is not suitable for big startups or large scale stores with thousands of products.
No Extensions: Being a comparatively new eCommerce solution, WooCommerce still lacks certain features and extensions.
Performance Issues: WooCommerce does not fully fulfill the eCommerce funnel. The developer is required to add a lot of extensions and thoroughly customise the website in question for it run optimally.
Bottom Line
Settling for a suitable eCommerce platform for your online shop can be a daunting task, especially if you are doing it for the first time. You have to consider each and every aspect of the platform from the ease of adding your products to attracting your customers—naturally, you will need the best platform with the right features to help you with that. The best bet is to combine a great CMS and eCommerce plugin that has all the features and functionalities of independent shopping cart.
As can be seen, WooCommerce is a very powerful plug-in. WordPress being a CMS with jaw dropping horsepower with the capability to go from 0-60 mph at the drop of a hat, WooCommerce provides a versatile option that presents webmasters with an opportunity to create quality, user-friendly and high-functioning online store.