If you are using online tactics to reach your customers, SEO, or Search Engine Optimization, has become one of the most important aspects in today's internet. If your goals are to increase conversions on your site or grow your business, SEO is the way to go and the way to stay in the consumers' minds. The good news is that SEO is generally a very simple concept to those who know nothing about it.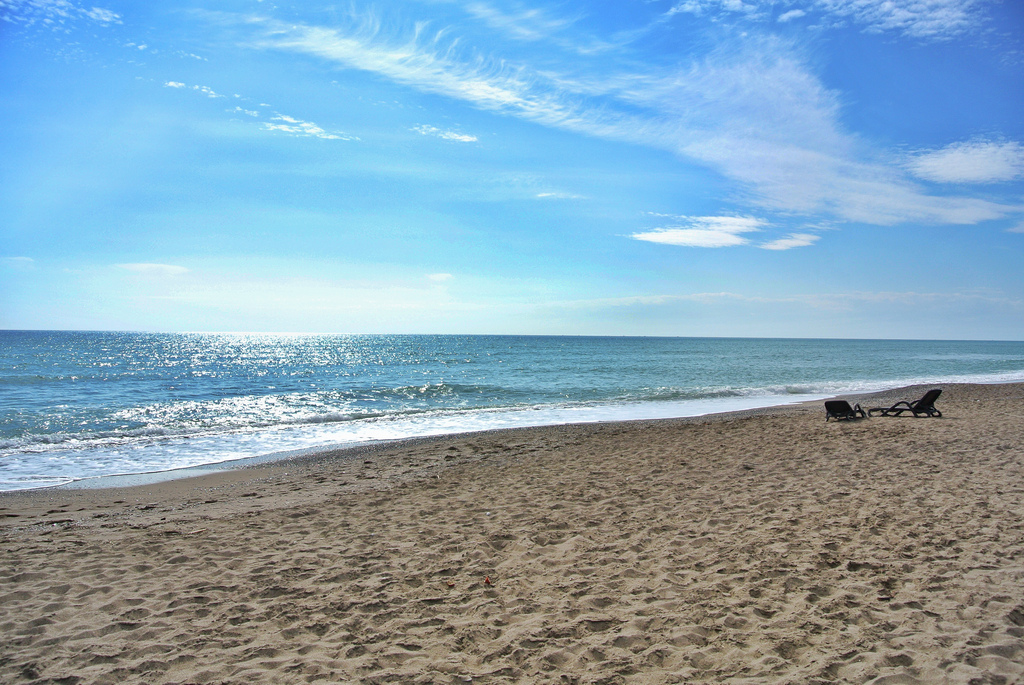 What is Travel SEO?
Search Engine Optimization takes many forms, but the most common and well-known aspect of this tactic is using "keywords." What is a keyword? A keyword is a word or phrase that is used to locate the topic you have in mind when using a search engine such as Google or Bing. The main goal is to find the "keywords" people use when searching for something related to your business or your industry. For example, if you are a holiday provider your keywords may include holiday, getaway, beach, travel, last minute, etc. The best (and easiest) way to find out the keywords related to your business is by using a service that can find you that information. Services, such as Google AdWords, are used around the world to do keyword research and targeting.
Why Should I Use Travel SEO as a Holiday Provider?
SEO is a great way to increase travel business for many reasons. Those that do not optimize their search engine capabilities often see less conversions on their web pages, less growth overall, and extensive resources being spent on target marketing and developing new customers.
It works with almost anything. You can optimize all of your social media accounts (like Facebook, Twitter, blogs, etc.) and the content that goes within those networks to engage your customer more efficiently. By using keywords in your writing, posts, and engagements on these sites you will see an increase in customers.
It is more cost-effective than other marketing tactics. Not only does SEO work on almost every site you have, but it costs much less to research keywords and insert them into your content than it does to create an advertisement using assumptions and analysis. Time is money and you will understand that when you begin your work with SEO as you spend less time trying to guess, locate, and scramble for your target market through expensive advertisements that may not do the job for your travel business. Not only will you increase your conversions with travel SEO, but you will see that traditional forms of customer engagement are less effective as they are not directly engaged with consumers until after they are put into effect. Search Engine Optimization allows you to figure out travel keywords customers use beforehand so you can analyze their effects on your specific business afterward.
Mistakes are less costly with SEO. If you get your keyword research mixed up, you will only be out the time you spent researching. If you spent tons of money on an advertisement that didn't work to bring in people for a holiday, you will be out time and money. Sure, you missed the mark this time with a few words in your content, but next time you will dig a little deeper and find out which words work better when reaching your target market.
As a Sun Holiday Provider, How Do I Start?
There are many different levels of SEO. For example, Local SEO is used when search engine users look for the area around your location or search for something when near your physical address. Travel SEO can also be helpful when holiday goers are looking for a business within your area to travel.
Generally, travel SEO will find keywords based on how frequently they are used within a search engine such as Google. Most often you will start with location as you want to reach those closest to you first and then reach out into a broader market. As a holiday provider, you are looking for those that are further out of reach than most businesses so starting off with a large target area is normal.
The easiest way to begin your SEO journey is to use a service as mentioned earlier. One of the most popular services out there currently is Google AdWord Keyword Tool. This tool will help you narrow down your keywords and start your travel SEO. Once you have done the research for your keywords, you can move forward with implementing them into your sites.
Sites like Facebook, Blogspot, Twitter, or your travel blog are your best options when it comes to optimizing your content. These sites make it easy to implement key words into your writing and advertisements. Facebook will even give you insights into your posts and advertisements for free so that you can analyze the results from your optimized content.
Keep in mind that when you are optimizing content, all pages of your holiday site should include travel SEO. Homepages, About, and Contact pages all have the capabilities to be optimized and used to your advantage. Consumers are looking for sites that meet their criteria when using search engines and the best way to grab the attention of these customers is by having those keywords there for them to see.
How to Optimize All Content Using Travel SEO
The first step in creating an optimized site is to use keywords to your advantage in your content. Using your most popular content or pictures on your most frequently visited pages will help boost your travel SEO. Enabling your customers to search for things they are looking for within your site easily will also enhance the way visitors will view and use your site.
Things like mail lists or email newsletters are also helpful when trying to convert watchers into buyers. When sending out emails it is best to use travel SEO in mailers or e-mailers as they convert better than any other medium in today's online marketing.
Travel SEO Works for Sun Holiday Providers
If you haven't realized yet, travel SEO will help bring more customers to your holiday providing businesses. It will increase your conversions online and bring more business through your doors. According to eMarketer, nearly half of the travelers in the United States and Canada who were surveyed said they used search engines to plan their holiday trips in 2016. This is in North America alone and with growing access to the internet in many countries, sun holiday providers around the world should take notice and optimize their sites with travel SEO to ensure they are not falling behind.