For anybody that is serious about maximising the marketing success of their website, an SEO audit is an excellent tool. It will provide an insight and complete overview of the current standing of your online presence. This sort of review is often described as the process of redefining and providing an in-depth overview of your website's relevancy in hyperspace, every website can benefit from an audit from Pat Testers websites to DIY, to finance.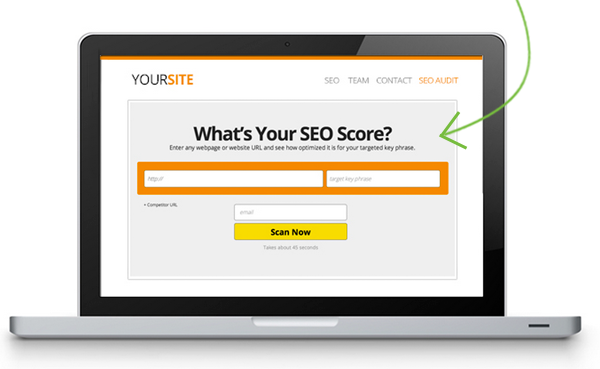 Before performing a search engine optimisation audit, you need to make a list of things that you want to achieve by doing so. This could be:
The prioritisation of top SEO issues and opportunities
As part of a short and long-term plan of action
Setting out a benchmark for future SEO
A continuation of assistance and support to get the best out of each of you web pages.
The Audit Process
The process of the audit will cover all of the necessary components, like:
Content related issues,
Indexing
Backlink analysis
Site architecture
The engagement of social media
Having more than just a fundamental understanding of these elements and the way that they dovetail and work together, is a crucial part of identifying the weaknesses, strengths and, of course, the potential, that your site has.
The Audit Report
After a fully comprehensive SEO audit, a report will usually be generated. This statement will highlight in detail all of the relevant factors that need to be addressed, and listed recommendations that will contribute significantly to advising a webmaster how to fulfil future business objectives in an efficient manner. The report will examine both on-site and off-site questions that will ultimately be a base for the overall business strategy, moving forward.
Here are several of the benefits of carrying out an audit:
It gives the tools to stay ahead of your opposition
It provides detailed information on the health of a website, including visibility problems
Increases the domain authority
Will optimise a website for search engines
Provides help for sales planning
Maximises visits and sales conversions by helping with a plan
Help generate more traffic
Provides a better understanding of you search engine ranking
Looks to see if you web pages can be crawled
The Ever Changing Internet
Search engine optimisation is like taking a vehicle to get an oil change. To extend a car's life cycle, regular servicing is highly significant. SEO needs to be done on a regular basis if long-term success is the ultimate goal. Keeping the search engine optimisation up-to-date is a necessary component of maintaining a winning online presence. If you don't, then your site will miss out on traffic as the internet is like a desert with sand that is constantly shifting. Some of the main reasons why SEO must be done regularly are:
Algorithms change: all of the major search engines will continually update their algorithms to provide search results that are more efficient. As a webmaster, you must be fully aware of these changes and adjust your website accordingly.
Guidelines: the webmaster guidelines are also never stationary, and Bing and Google will alter at will so you need to keep up and stay compliant
Errors of the website: you need to get rid of error messages and broken links. An audit will expose all of these items and allow you to recover lost traffic.
Meta data and titles: these are the first point of reference for visitors. It is crucial that the remain relevant at all times.
Content that is outdated: old content should be identified and removed to allow for a better visitor experience. A happy visitor will return.
How to get the best out of SEO
A screaming frog crawl will visit every page and identify issues like duplicates, bad headings, Meta descriptions and lots more. After the site has been crawled, you can produce a report for analysis.
If your site is registered with Google Master Tools, you can access sections such as Links to your site, search queries, HTML improvements, sitemaps, and crawl errors.
Add your site to Google Analytics and this will give you access to collect data about the people that visit you. This will show what each visitor does when they are on your site and give you information on which pages are more popular.
When it comes to fully optimising the performance of your website, the above if done on a regular basis will make sure that the potential of your site is unlocked, thus releasing the power of your brand. SEO is crucial because the search engine industry changes very quickly and the digital world has a history of going off in an entirely opposite direction. To keep up with these moves SEO must always be planned regularly. What works for the site today, may not in six months so an audit needs to be performed at least twice a year. If this is done in an acceptable manner, then your website's performance will be enhanced, and you will experience an increase in conversions.
Image from My Site Auditor.