Dominating the top search results of Google is a big goal that every website aims for. Not only does it brings a lot of free traffic, but also a big potential profits that come with it. Who wouldn't want that? With the rise of mobile traffic, it is certain that people are interested only in those websites that are immediately found in their search. Also, local search optimization allows geographically relevant search results to come up higher in Google rankings. SEO has become more important now than ever. It may have changed its algorithms and standards so many times, but a good SEO will rank well in the long run. It's still the digital marketing strategy that's cost-effective and has the ability to provide scalable results, which is vital in every money making system.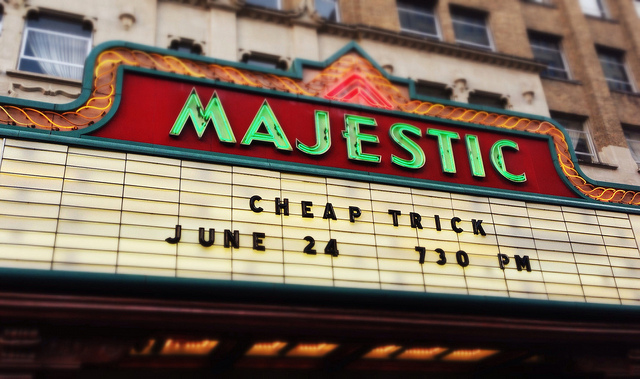 Cheap SEO is Not Really Cheap
Most businesses recognize the power of SEO in their marketing campaigns. That's why they're keen to find the best SEO providers and those that charge the least amount of service fees as possible. Some are even seduced by cheap SEO offers found all over the internet. They hold tight to their budget and hope to save money by resorting to low priced SEO services. And they expect that in the end, their websites will get good rankings. It's actually a dangerous mindset to judge SEO based on cost and not on return on investment. In fact, it may be harmful to your website in the long term. You may pay less today, but it will become expensive in the future when you realize how it can pull down your rankings and ultimately your profits and cause a penalty from Google.
Here are the 5 deadly pitfalls of cheap SEO.
1) You may be dealing with unethical SEO techniques.
The truth is, a good SEO will cost you money. Your provider should be able to give you an itemized list of your SEO expenses. However, with cheap SEO, it's most likely that your provider has a questionable reputation and may be implementing "black hat" techniques. You may enjoy temporary rankings, but be warned, it is sure that Google will find out and your site will get penalized. It is also likely that your website will be overly optimized. This too, has its own penalty from Google.
You may lose your rankings. Or worst case scenario, your site may get de-indexed in the SERPS. In a blink of an eye, your website vanishes in the search results. This may have undesirable impacts on your online reputation, and your business as a whole. Professional SEO service providers may cost some money, but they are experts on what they do. They know what a good SEO is, and for sure they won't put your online reputation at stake.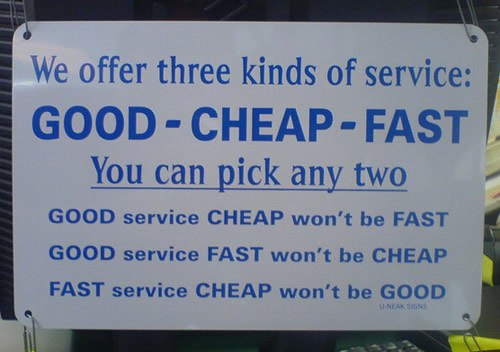 2) You may be paying for cheap links or cheap link building campaigns.
If you do, your website is in great danger of being identified as spam. Google hates spam and punishes all sorts of links of a spammy nature. Google has shut down a lot of link and blog networks that are of this type. It knows that links are not built overnight. So don't commit the mistake of link blasting or rather, link spamming.
Reputable SEO companies may have their own blog networks that are already established and, have the credibility to start a link-building campaign. But mind you, you will have to pay for these links. If you're after the cheap ones, you may be looking for spam. Think again if that's what you really want?
3) You may be paying for cheap content with low quality and probably not unique.
With the Panda update, Google penalized poorly made content. It has made most content farms almost extinct because they don't bring any value in terms of information. Today, Google pays close attention to quality content. It prefers content that is relevant and very useful to people who make the search queries. It rewards those websites with fresh content and, pages that get a lot of attention and shares.
Cheap SEO is not capable of delivering a real quality content. Creating good content costs money, but it definitely pays off. Yes, you may have to find and pay a good writer to provide you a unique and compelling content. But it surely brings a big boost in your SEO.
4) Cheaper SEO will be on the lookout of shortcuts to ranking.
Just like a get-rich-quick scheme, SEO tactics are about quick ways to rank high in Google. This puts your site into a lot of trouble. With all the newly updated Google standards today, SEO will take time, patience and of course, money. There are really no shortcuts. If there are, the methods may be questionable and suspicious to Google. It may involve any form of cheating or spamming. You really want to stay away from that. Veteran SEO providers know that it takes time. Anybody who believes otherwise is either a newcomer or plain ignorant of SEO.
5) Low quality SEO won't deliver a long-term, satisfactory results to your SEO.
That's just the way it is. If you want results, you will have to pay for it. If you use third rate SEO, chances are, you're wasting your hard earned budget to no results at all. The needs of your business won't be met. Your business goals will not be addressed, and there's no progress. On the contrary, professional SEO providers exist to help you with your business needs by providing effective SEO. And the good thing about it is, they customize their SEO strategies to suit whatever business requirements you may have. They help you bring answers when it comes to your online reputation. They are concerned about the long term effect of marketing for your business. They will not run away. They are here to stay and support your business. Wouldn't that bring a good return on your investment?
Conclusion
Cut price SEO could just be an expensive mistake in disguise. Start with a SEO audit and take time to inquire what you're really spending money on, and make sure it's worth it. Knowing all the information above leads us to the conclusion that there's no such thing as saving on SEO. There are also no shortcuts. It may be a hard truth to take. Again, be warned, you get what you pay for. Don't be fooled. Always think and stick to the right SEO strategies that work, pay off and work wonders even in the years to come.