Starting a business and successfully running a business are two distinct features. Successfully running a business requires a particular set of skills and knowledge. Business owners should have a strong capacity to handle calculated risks, as failure and success are determined by how well a business owner handles risks. Entrepreneurs should have a thick skin to overcome all challenges associated with running businesses. Hence the question arises, what should one do to protect their business from failure?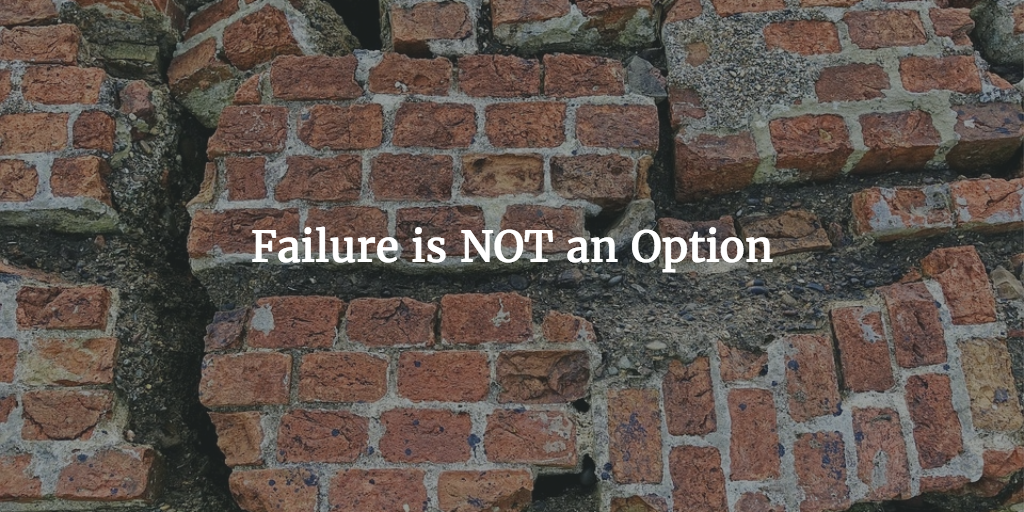 Invest in Acquiring Knowledge
Knowledge they say is the ultimate power to overcome all challenges. It is important for business owners to invest in education. Get to know the current trends observed by other firms in your line. For instance, gather information what other businesspeople around the world have done. Learn from their mistakes, instead of waiting to make the same mistakes. Making such a move is important in protecting you from the failures other people have encountered. Besides, you can fine tune your ideas/products/services, giving you an upper hand over your competitors. Such intense knowledge equips you with the capacity to make rational decisions that protect your business from failure.
Creating a Positive Attitude.
For business owners, it is imperative you always maintain a positive attitude in spite of all the challenges you encounter. Choose to provide optimism and hope to your workers, suppliers, and clients even when everything seems to work against you. There should be no iota of negative thinking in your business planning if you are to succeed in business. However, this does not mean you should ignore certain indicators that caution you. It means as an entrepreneur you are acutely aware of what your business is going through, but you have a way of positively twisting circumstances to your advantage. That is a having a thick skin, and such attitude is always instrumental in the success of any business.
Be Watchful With Your Money.
Being vigilant of all your financial transactions is another way of protecting your business from failure. Be present when all money related decisions are made in your company, this helps you evaluate the value for money aspect, and you can prioritize your transactions. When you leave the burden of making financial decisions to your workers, you are at risk of making unnecessary losses. However, when you are present, you can offer leadership and remind your employees of the principal goals of the firm. As such, always make sure you are always present when all money related decisions are made to protect your business from failure.
Be Cautious With Your Competitors.
Competitors can easily lead to the downfall of your business if you do not take keen note of their actions. Use all the Knowledge and skills you have to handle competitors. It is important you always remain a step ahead of all your competitors. When you allow your competitors to stay ahead of you, you are likely to lose your market niche. As such, always research and implement the latest technologies used in your line of business and make sure, you are among the pioneers. Let your competitors struggle to catch up with you if you are to protect your business from failure. Nonetheless, always retake a step and check on what your peers are doing, and how they are handling various business challenges to strengthen your decision-making process.
Create a strong client base for your business.
Having a solid customer backing for your business is important. The first step in creating such a base starts by creating a strong brand that people can associate with and trust. Such support is vital in ensuring you have a steady cash flow all year round. Make sure your company mission statement is sweet and build strong public relations elements around it to ensure people readily associate with your firm. Such items include a nice logo, website, and strong social media presence. Make sure you invest heavily in your brand awareness programs to ensure you can easily woo new customers. Creation of such a brand protects your business from failure even during the most turbulent days in the business.
Take Care of Employee Welfare.
It is important you ensure your employee's salaries and other welfare matters are compliant with the current laws. Besides, always consult your staff in your decision-making process to ensure they feel part of the business. Employees tend to give their best when they are properly motivated and feel part of the whole process. Initiate some employee motivational programs such as providing a bonus and offering training. By taking care of your worker's welfare, you are taking care of the interest of your business. Consequently, you are protecting your business from failure.
Plan for the Future.
Planning is a fundamental element in ensuring your business remains relevant both now and in the future. When you plan, you can project of the business and start making baby steps towards the intended future. Planning for the future helps protect your business from failure as you can train your employees, upgrade technologies, and acquire more funds to sustain growth. Always seek to plan instead of waiting for challenges to get to you in the business. For instance, when you plan to expand your business in other countries, make sure take into consideration of the market needs of that country. Besides, planning is a sure way of ensuring your business remains relevant to all your clients.
Legal Compliance.
Make sure your company meets all legal requirements. This prevents your company from failure as you do not risk closure by the authorities. Hence, get to know all the legal requirements within your business line and ensure you are compliant with all the laws.
Security & Insurance
At the start of your business, it can be tempting to cut back as much as possible.  But, what use is your business if it burns to the ground.
The same is true of investing in enough on-site security to deter thieves. This post is brought to you from RE:SURE the remote CCTV specialists.