Traffic equals trade! You are a hard-working tradesman (or woman), and you have invested your valuable time and money in a Website. Your website looks lovely, with lots of nice pictures and a contact page – and now you want some visitors, and best of all you want some visitors who will give you a contract. But the difficulty in some niches like calibration websites, alarm companies, and even DIY is the lack of great blogs to write on – unlike social media, business or SEO Websites where opportunity abounds.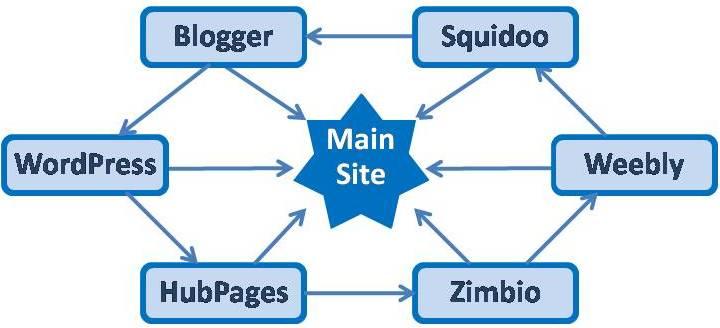 Well, the key to getting visitors who will give you a job is to get plenty of relevant visitors, and the key to getting relevant visitors is all about traffic and search engines. You want your web page to show high up when someone searches for, for example, 'Electrician in Andover' (supposing that is where you live and work), and one good way to help that along is to build good links into your site. 'What the heck does that mean?' I hear your plaintive cry…Without getting too technical, here are some great link building ideas;
1 Know what your website is for
Before you do anything else, ask yourself 'Who do I want visiting my website?' If the answer is 'homeowners with middle incomes', or 'people involved in the construction industry', then everything you do, every piece of writing, every image, and your whole website, should be aimed at those types of people.
2 Interact
Make your website the centre of a genuine community of engaged participants.
3 Write a blog
Use your imagination, your experience, your knowledge, the incidents in your daily working life; entertain and inform, and invite moderated comments and contributions from your readers.
4 Run a Facebook page
Use the power of Facebook to promote your business. You can also set up a Facebook group, it does not really matter what it is about as long as it is active and has a reason to link to your website.
5 Have a presence on other social sharing media
There are plenty of ways to get the message out there. If photos are your thing put your pictures up on Pinterest, and with a bit of thought Twitter, Snapchat, even Shpock can be put to good use.
6 Be trustworthy in your content
Whatever you write, make it genuine, original and above all worthwhile. Ask yourself; 'Would I spend my valuable time reading this, and if I did would I feel good about it – or let down? Would I share it?'
7 Be professional
Pay attention to detail on your whole website, make your site worth visiting and linking to.
8 Get on other websites
Find websites relevant to the trade such as builders merchants, diy pages, garden lighting suppliers, whatever you can think of. Ask any website with a section such as 'resources', 'links', or 'suppliers' to add a link to your website. The key to success here is a polite and professional approach, and top quality content on your website and blog etc.
9 Pictures
Fill your website with original pictures. Show before and after images, work in progress, funny incidents (like drilling through a water pipe in a wall – on second thoughts , perhaps not that one), even parts, exploded views, or components. You can spice up your blog and any comments you make to other blogs with your linked images, and you may find your images being used by other webmasters, at which point you can request a link to your site be added.
10 Get on blogs
Find blogs relevant to your trade, ie diy, home renovation, building projects, again anything you can think of. Approach the blogger asking for a mention in a blog with a link – again, the key is that your website content is original and useful. Sometimes you can use promotions or giveaways to entice their interest.
11 Make a badge
Everyone loves getting a badge. Not one you pin on your lapel though, but a small graphic with a link to your site that you can send to blog contributors, satisfied customers, webmasters, anyone you are in contact with. Ask them to place it on their personal website; you never know who is looking where for an electrician.
12 Get in the news!
Write an article with your name in it or on it. Do something newsworthy, charitable or educational and let the world know about it via local newspapers, online news outlets, or maybe even trade magazines.
13 Be a Human Being
When you physically visit a customer you are polite, professional and considerate, you may even take your boots off when you go indoors! You must be the same when approaching bloggers and webmasters to promote your business. Start with a polite and courteous email, follow up if necessary in the same way, and if your request is turned down be philosophical about it.
14 Be patient
The results of your link building ideas are almost impossible to measure. If your site is busy with visitors and produces interest and enquiries it is probably due in part to good link building. Likewise, if your website is rarely used it could well be due in part to a lack of links existing to your website.
Image from http://heronacademy.com/lab/getting-started/journey-into-internet-marketing-part-17
For a deeper understanding of link building ideas try: www.moz.com/beginners-guide-to-link-building
and www.backlinko.com/link-building
There are plenty of resources available on the internet, and loads of good books too such as Ultimate Link Building by Raymond Boyd.